Since 1960, the number of children in the world has grown from 1 billion children to 1.9 billion children. Gap Minder says that the Earth's population of children is at an all-time Peak. This makes opening a hair salon for children is a smart idea, whether you are opening a stand-alone salon or buying into a franchise. However, you are going to need the proper equipment and tools to open a children's hair salon. 
The top ten essential must-have equipment for a children's hair salon includes:
Salon styling chairs
Barber chairs
Washing and rinsing stations
Reception furniture
Styling equipment
A good Point of Sale (POS) system
Toys or games
Hairdryers and drying chairs
Styling products
Styling stations
I have taken the liberty of breaking down the essential equipment, furniture, and tools you will need to open a children's hair salon on a room-by-room basis.
The Reception Area
We are all familiar with the saying, "You don't get a second chance to make a first impression." Your reception area is the first impression your salon gives to its clients. For this reason, you need to have a welcoming and kid-friendly reception area that also accommodates their parents. Your reception area should be professional, yet comfortable. Chances are, your client and their parents will be spending as much time in your reception area as they will in your stylist's chair.
Your priority in your reception area is to provide seating for your clients, and their parents as well. You could furnish your reception area with both adult and child-sized chairs. This will ensure that both parents and children have space while they wait. Placing a coffee table in your reception area with puzzles and games is also a good way to entertain children and parents while they wait. It also encourages family bonding and togetherness, as the children and parents interact together to accomplish a goal.
You can purchase the furniture for your reception area from a hardware store, such as Home Depot or Lowe's. You can find reception area furniture at stores like Office Depot as well. A good tip for purchasing child-sized furniture is to shop at your local thrift store. Parents are always making room for more things, and are usually getting rid of smaller pieces of furniture. By shopping at the thrift store, you can purchase a few pieces for your reception area quite inexpensively. Wherever you choose to purchase your reception area furniture from, don't be afraid to ask if they offer free delivery and set-up.
Board games and puzzles for your reception area can be purchased at department stores such as Target or Walmart. Just be sure that any puzzles or board games you are purchasing are family-friendly and age-appropriate. Trust me on this one. If you do not get something appropriate for all ages, you just may end up losing business over something that could have been easily avoided.
The Styling Area
The styling area is the bread and butter of your children's hair salon. It is literally where the magic happens. You should make sure that your styling area is well-equipped with everything you could need to put a smile on your clients' faces. If you do not have the proper equipment and tools to give your client the style they desire, you can rest assured that neither the children nor their parents will leave your salon, happy customers.
The first two things you are going to need to style hair or going to be a stylist chair and cutting equipment. Since you're opening a children's Salon, it is recommended that you purchase styling chairs that are the appropriate size. Make sure that the chairs or not big enough to swallow your clients, while also being big enough to fit teenagers. You should also strategically place your washing and drying stations near your styling chair, to ensure maximum efficiency when cutting hair.
Many of the styling products and hair cutting tools you will need for your children Salon can be purchased online at Sally Beauty Supply, or other beauty supply retailers. Washing and drying stations and stylist's chairs can be purchased online from Beauty Supply retailers such as Minerva Beauty. I'm sure that by shopping around and comparing prices, you can arrive at the best deal for your children's salon. 
Here's a helpful hint. Wherever you purchase your tools or equipment, check to see if they offer a discount. After all, you will probably be buying more than one of each item. Besides, the worst answer you can get for this question is no. It never hurts to ask. From my experience researching these products online, Sally Beauty Supply usually offers the lowest prices on beauty products and styling equipment.
The Payment and Appointment Station
The payment and appointment station is the lifeblood of your business. This is where your customers pay you for any services you have rendered, as well as book future appointments at your salon or purchase any styling products you may recommend to keep that fresh out of the salon look. Nobody is in business to lose money, and a good payment and appointment station will ensure that your clients will be able to do so as efficiently as possible.
A state-of-the-art POS system can be purchased from companies such as Clover.
If you are unable to purchase a state-of-the-art POS system, perhaps you can get a credit card reader and a laptop. This will not be as efficient as using a POS system. However, it will allow you to process payments and book appointments as long as you are good at multitasking. If you choose to go this route, please make sure that you purchase software designed for salon owners.
Finally, if a POS system or a laptop is out of the question, you can always use your smartphone and the Square app. They will send you an attachment for you to hook onto your mobile phone. This way, you can use your mobile phone to take payments and book that next appointment with your client. Many businesses are now taking this route because everybody has a mobile phone, and it is a clever way to use your phone and your phone service as a business expense.
Most salons, whether they are children's salons or adult salons, purchase their styling products in bulk from a distributor. The best way to get in touch with your local distributor is to go directly to the source, asking the brand to put you in touch with a distributor. A salon owner should also consider placing any styling products or extra items you have available for sale in your payment or appointment area. Impulse purchases while checking out could make the difference between making a big profit on a cut and making a small profit on a cut. 
Conclusion
A well-equipped and well-run salon can be a great way to make a living. It allows you to interact with customers, make new friends, and earn a living doing something you love. A well-stocked salon can be the difference between being a profitable and an established salon, and going out of business. You want your children's hair salon to thrive, don't you? Think of the tools, equipment, and products you need to run your children's hair salon as an extension of yourself. 
It does not take much equipment, products, or furniture to start a children's salon. You will need to make sure that you have a reception area that is accommodating to both parents and children. Your styling area should be well-equipped with any styling products or equipment you will need to give your clients the style they want. A good, efficient POS system will ensure that your business is paid for any services rendered, as well as setting your little clients up for future appointments. By following this guide oh, and purchasing the essentials you will need, you should be styling children's hair in time!
More information on children's salon HERE.
Related Questions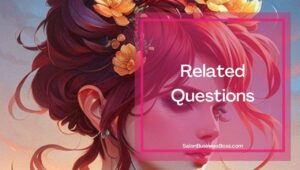 What is better, opening a stand-alone children's hair salon or buying into a franchise?
There are benefits to opening a stand-alone children's hair salon, as well as buying into a national franchise. Some of the benefits of opening a stand-alone Salon or that you are your boss, you make all personnel decisions, and you don't have to pay a franchise fee. However, buying into a franchise is also a viable option. Buying into a franchise I'll forward you the luxury of buying into an established business with a well-known name. They already have a business plan in place. All of the research has been done for you.
How do you start a children's hair salon?
You enjoy working with children and want to start your children's salon.. know the Houston Chronicle has listed a few steps that should get you on your way to opening your own children's hair salon. 
Create a business plan and a budget
Find the space where you want to open the salon
Decorate your salon based on the needs of the children
Decide on which type of operation you want to run
Hire your staff
Register with the appropriate State Department
Market and advertise
Looking to start your own Salon? Get the documents you need to get organized and funded here.
Please note: This blog post is for educational purposes only and does not constitute legal advice. Please consult a legal expert to address your specific needs.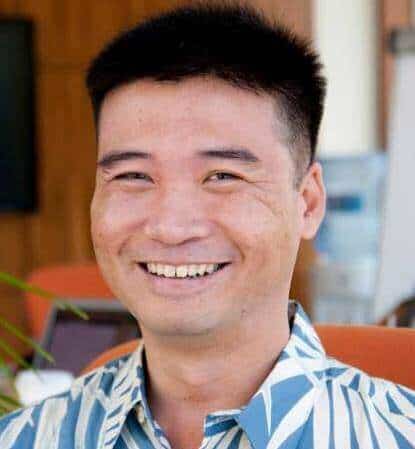 Shawn Chun is an entrepreneur who has owned several types of businesses from a coffee shop to an import and export business to an online review business plus a few more and now creates online resources for those interested in starting a salon business. It is demanding work he loves to do it. Shawn says "I do it for those passionate about their business and their goals. I know how hard the struggle is to obtain and retain clients, finding good employees all while trying to stay competitive."
Our mission is to empower you as a strong leader of your client base. We'll teach you online marketing strategies, smart branding moves, and more that will make your salon business memorable and worth talking about.