Opening a hair salon can be a rewarding venture for those passionate about hairdressing and beauty. However, like any business, it requires careful planning, dedication, and motivation to succeed in a competitive industry. In this article, we will delve into the key steps to open a hair salon and discuss essential tips to stay motivated and overcome challenges along the way.
Opening hair salons requires careful market research, choosing the right location, building a skilled team, offering unique services, embracing technology, and providing exceptional customer service. Staying motivated, continuously improving, and managing finances wisely are key to success in this competitive industry.
1. Market Research and Business Planning
Before launching a hair salon, conducting thorough market research is a foundational step to ensure its success. Market research allows you to gain valuable insights into the local community, identify your target audience, and assess the competitive landscape. By understanding the demographics of the area, you can tailor your salon's offerings to meet the specific needs and preferences of potential clients.
Identifying gaps in the market is crucial. This involves analyzing the services currently offered by competitors and finding opportunities to provide something unique or specialized. Defining your salon's Unique Selling Points (USPs) will help you stand out and attract a dedicated customer base.
Once you have a clear understanding of the market, it's time to create a comprehensive business plan. Your business plan should outline your salon's vision and mission, setting the tone for your brand identity. Include detailed information about your target audience, pricing strategies, and marketing initiatives to effectively position your salon in the market. Moreover, the financial projections in your business plan will provide an estimate of your salon's profitability, helping you make informed decisions and secure funding if needed.
2. Location and Ambiance
Selecting the right location for your hair salon is critical as it directly impacts your potential client base. Look for a location with high foot traffic and easy accessibility, such as shopping centers or busy commercial areas. Proximity to public transportation and ample parking facilities will further enhance your salon's convenience and attract more customers.
The ambiance of your salon sets the tone for the overall customer experience. Consider investing in interior design that reflects your salon's branding and creates a visually appealing space. Comfortable seating and a welcoming reception area will make clients feel relaxed and valued from the moment they step in.
Appropriate lighting is essential to showcase your salon's work and create a pleasant atmosphere. Opt for a combination of natural and artificial lighting to strike the right balance. Soft lighting can add a touch of elegance, while brighter lighting near styling stations will aid hairdressers in their work.
By paying attention to location and ambiance, you can create a space that entices clients to return and refer others, building a loyal customer base for your hair salon.
3. Building a Talented Team
The success of a hair salon hinges on the expertise and dedication of its team. When recruiting staff, conduct thorough interviews to assess their skills, experience, and cultural fit with your salon. Look for individuals who not only possess technical prowess but also embody the values and vision of your business. A cohesive team that shares a passion for hairdressing and customer satisfaction will create a positive and harmonious salon environment.
Investing in regular training sessions is essential to keep your team abreast of the latest trends, techniques, and technologies in the hairdressing industry. Attend workshops, seminars, and industry events to upgrade their skills and knowledge. Continuous training not only boosts the team's confidence but also elevates the quality of services offered, leading to increased client satisfaction and retention.
A motivated and well-trained team will not only attract clients but also play a vital role in shaping your salon's reputation. Satisfied customers are more likely to spread positive word-of-mouth recommendations, which can significantly impact your salon's growth and success. Moreover, a team that feels valued and appreciated is more likely to remain committed and loyal, reducing staff turnover and fostering a stable work environment.
Read more about: How to Manage a Commission-Based Salon: Building a Thriving Stylist Team
4. Creating Unique Services and Offers
In a competitive hairdressing industry, differentiation is key to attracting and retaining clients. To stand out from the crowd, consider offering unique and specialized services that cater to a diverse clientele. Hair treatments for specific hair types or concerns, hair extensions to add volume and length, bridal packages for weddings, or personalized consultations that tailor services to individual needs are excellent ways to set your salon apart.
Creating attractive promotional offers, loyalty programs, and discounts can incentivize clients to choose your salon over others. Introduce special deals for first-time clients, bundle services at discounted rates, or offer loyalty points redeemable for future services. These strategies not only encourage repeat business but also foster client loyalty, leading to long-term customer relationships.
Consider engaging with your clients to understand their preferences and expectations. Surveys or feedback forms can help identify areas where your salon can improve and identify additional services that could meet customer demands. Adapting your offerings to cater to client preferences will enhance your salon's reputation and ensure a loyal and satisfied customer base.
5. Embracing Technology and Social Media
In today's digital landscape, harnessing technology and social media is essential for the success of your hair salon. Start by creating a professional website that showcases your salon's services, team members, and testimonials from satisfied customers. An informative and visually appealing website instills confidence in potential clients and helps them make informed decisions about choosing your salon.
Establishing a strong presence on popular social media platforms is equally important. Platforms like Instagram, Facebook, and Pinterest allow you to showcase your salon's work, including before-and-after transformations, trendy hairstyles, and creative color treatments. Engage with your followers by sharing hair care tips, style inspiration, and behind-the-scenes glimpses of your salon.
Consistency is key in maintaining your online presence. Regularly update your social media platforms with fresh content to keep your audience engaged and interested. Consider hosting interactive sessions, such as live Q&A sessions or virtual hairstyling tutorials, to connect with your followers on a more personal level.
Additionally, encourage satisfied customers to leave reviews on your website or social media pages. Positive reviews and testimonials build credibility and trust, influencing potential clients to choose your salon over competitors.
6. Providing Outstanding Customer Service
Exceptional customer service is the cornerstone of a thriving hair salon. From the moment clients walk through your doors, prioritize personalized attention and care. Train your staff to actively listen to clients' needs and desires, ensuring they feel heard and understood. Offering professional advice based on their hair type, face shape, and personal style preferences demonstrates your expertise and builds trust.
Encourage your team to go above and beyond to exceed client expectations. Small gestures, such as offering refreshments, providing magazines, or offering a warm towel during treatments, can leave a lasting impression. Tailor services to individual preferences, remembering client preferences for future visits.
A memorable salon experience, characterized by exceptional customer service, will lead to positive word-of-mouth recommendations. Satisfied clients are more likely to refer friends and family to your salon, helping you expand your customer base organically.
Actively seek feedback from clients to identify areas of improvement. Address any concerns promptly and professionally, showcasing your commitment to providing top-notch service. Demonstrating that you value client feedback and are dedicated to enhancing their salon experience reinforces client loyalty and strengthens your salon's reputation.
7. Stay Motivated and Inspired
Running a hair salon can be a challenging and demanding endeavor, but maintaining motivation is essential for success. To stay motivated, seek inspiration from various sources within the hairdressing industry. Attend industry events, hair shows, and workshops to stay updated with the latest trends and techniques. These events provide opportunities to connect with like-minded professionals, gain insights into innovative practices, and spark fresh ideas for your salon.
Networking with other salon owners or entrepreneurs is equally valuable. Sharing experiences and challenges with peers can provide support and valuable advice. Joining salon owner groups or online communities allows you to discuss common issues, celebrate successes, and find encouragement from those who understand the unique demands of the beauty industry.
During challenging times, it's crucial to revisit your initial passion for hairdressing and remind yourself of your long-term goals. Reflect on why you started this journey and the vision you have for your salon. Maintaining a positive mindset and staying connected to your passion will fuel your determination and inspire your team.
Read more about: How to Run a Successful Salon: Strategies for Growth
8. Embrace Feedback and Continuously Improve
Feedback from clients and team members is a valuable tool for continuous improvement. Actively listen to their suggestions, concerns, and compliments, and use this feedback constructively to enhance your salon's services. Address any areas of improvement promptly and professionally, demonstrating your commitment to meeting client expectations.
Conduct regular performance evaluations for individual team members to identify strengths and areas for growth. Providing constructive feedback and offering opportunities for skill development encourages a culture of learning and improvement within your salon.
Embracing change and innovation is crucial in a dynamic industry like hairdressing. Stay open to adopting new technologies, tools, and techniques that can enhance your salon's offerings and efficiency. Regularly review industry trends to ensure your salon remains at the forefront, offering the latest services and staying relevant to your clients' evolving needs.
9. Manage Finances Wisely
Effective financial management is a cornerstone of a sustainable salon business. Keep a close eye on your salon's expenses, revenues, and cash flow. Create a budget that allocates resources efficiently, ensuring you invest in quality products and equipment that align with your salon's brand and service standards.
Avoid unnecessary expenditures and prioritize investments that add value to your salon and enhance the customer experience. Regularly review your pricing strategy to ensure it remains competitive while adequately reflecting the value your salon provides.
Maintaining a healthy financial balance allows you to reinvest in your salon's growth and create a stable foundation for future success. Implementing prudent financial practices and regularly monitoring your salon's financial health will enable you to navigate challenges and seize opportunities in the ever-evolving hairdressing industry.
Conclusion
Opening and managing a hair salon is a fulfilling journey that requires dedication, perseverance, and creativity. By conducting thorough market research, creating a unique salon ambiance, building a talented team, and embracing technology, you can set the foundation for a successful venture. Additionally, staying motivated, providing excellent customer service, and managing finances wisely are essential aspects to thrive in this competitive industry. By following these tips and maintaining a passion for hairdressing, you can achieve success in your hair salon business and make a positive impact in the lives of your clients.
Frequently Asked Questions
1. What are the common challenges in running a hair salon?
Challenges include managing cash flow, attracting and retaining clients, staying updated with trends, and handling staff-related issues.
2. How can I create a unique brand identity for my salon?
Use a distinct name and logo, maintain consistent branding across all platforms, and highlight your salon's USPs in marketing efforts.
3. What safety measures should I implement in the salon?
Ensure compliance with health and safety regulations, maintain cleanliness, and provide necessary protective equipment for staff and clients.
To learn more on how to start you own salon checkout my startup documents here.
Please note that the contents of this blog are for informational and entertainment purposes only and should not be construed as legal advice. Any action taken based on the information provided in this blog is solely at your own risk. Additionally, all images used in this blog are generated under the CC0 license of Creative Commons, which means they are free to use for any purpose without attribution.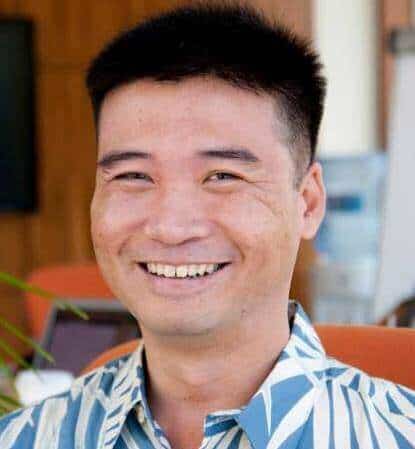 About the author. Entrepreneur and Salon Business Fan.
Hi! I am Shawn and I am a happy individual who happens to be an entrepreneur. I have owned several types of businesses in my life from a coffee shop to an import and export business to an online review business plus a few more and now I create online salon business resources for those interested in starting new ventures. It's demanding work but I love it. I do it for those passionate about their business and their goals. That's why when I meet a salon business owner, I see myself. I know how hard the struggle is to retain clients, find good employees and keep the business growing all while trying to stay competitive.
That's why I created Salon Business Boss: I want to help salon business owners like you build a thriving business that brings you endless joy and supports your ideal lifestyle.