In the competitive world of hair salons, effective marketing strategies are essential for attracting and retaining clients. As technology continues to evolve, the landscape of marketing is constantly changing, demanding innovative approaches to reach potential customers.
A hair salon marketing strategy includes embracing digital presence with a user-friendly website and engaging social media platforms. Personalization through loyalty programs and targeted email campaigns builds lasting client bonds. Local SEO optimization ensures visibility, while influencer collaborations and mobile app development drive customer engagement. Hosting events, seasonal promotions, and professional photography create a captivating brand image, while community involvement fosters goodwill.
1. Embracing Digital Presence:
In the fast-paced and interconnected world of today, a strong digital presence has become a necessity for hair salons seeking to thrive in the competitive market. A well-designed and user-friendly website serves as the salon's virtual storefront, offering potential clients a glimpse into the services provided, pricing, and essential contact information. This virtual window into the salon's offerings enables customers to make informed decisions and ensures a seamless booking process.
Engaging social media platforms have become indispensable tools for salon marketing. These platforms allow salons to interact directly with their target audience, share updates, showcase their latest work, and provide valuable content like hair care tips and style inspiration. By building an active social media presence, salons can foster a sense of community, encourage client engagement, and stay at the forefront of their clients' minds.
One particularly impactful aspect of social media marketing is collaborating with influencers. Social media influencers, with their substantial following and influence, can significantly amplify the salon's reach. When influencers share their positive experiences at the salon, it not only exposes the salon to a wider audience but also enhances its credibility and reputation. This organic form of promotion can lead to increased foot traffic and a surge in bookings.
2. Content Marketing and Blogging:
Content marketing is an invaluable strategy for positioning a hair salon as an industry authority. By producing informative and engaging blog posts, salons can showcase their expertise and understanding of current trends and hair care practices. Blog posts covering topics such as trending hair styles, color trends, and practical hair care tips not only attract readers but also establish the salon as a go-to resource for hair-related knowledge.
To capture readers' attention, incorporating captivating visuals into blog posts is essential. Before-and-after pictures or video tutorials showcasing the salon's successful transformations can evoke curiosity and excitement among potential clients. Visual content not only adds appeal but also builds trust by demonstrating the salon's expertise and commitment to delivering exceptional results.
Through content marketing and blogging, salons can cultivate a loyal readership and foster client engagement. By consistently sharing valuable content, the salon remains top-of-mind, prompting clients to consider its services when they require professional hair care. Over time, this content-driven approach can lead to enhanced brand loyalty and sustainable business growth.
3. Personalization and Client Loyalty Programs:
Building a strong and loyal client base is the cornerstone of any successful hair salon. Personalization plays a crucial role in nurturing lasting relationships with clients. By taking the time to remember and acknowledge their individual preferences, special occasions, and preferred services, salons demonstrate genuine care and appreciation for each client. This attention to detail creates a sense of value and importance, leaving a lasting positive impression that encourages clients to return.
One of the most effective ways to foster loyalty is through well-designed client loyalty programs. These programs offer various incentives and rewards to clients based on their frequency of visits or spending. Such rewards can include discounts on services, exclusive access to events, or free add-on treatments. Loyalty programs not only encourage repeat business but also make clients feel valued and appreciated, incentivizing them to remain loyal to the salon.
Referrals play a significant role in growing a salon's clientele. By offering referral incentives, such as discounts or free services for both the referring client and the new client, salons can encourage their satisfied customers to spread the word about their positive experiences. Word-of-mouth marketing is incredibly powerful and can lead to a steady stream of new clients, all with the added trust that comes from a personal recommendation.
Personalized email marketing campaigns are another valuable tool in maintaining client engagement. Sending personalized emails with exclusive promotions, birthday greetings, or anniversary offers makes clients feel special and connected to the salon. These targeted campaigns can help keep clients informed about new services, seasonal offers, and upcoming events, further solidifying the salon-client relationship.
Read more about: How to Build a Strong Clientele as a Hairstylist: Expert Tips and Techniques
4. Local SEO Optimization:
In the age of digital marketing, local SEO optimization is a fundamental strategy for hair salons looking to attract nearby clients actively searching for hair services. Ensuring the salon's website is optimized with location-specific keywords and accurate location information allows search engines like Google to recognize the salon as relevant to local searches.
Positive customer reviews play a pivotal role in local SEO. Encouraging satisfied clients to leave reviews on platforms like Google My Business can significantly boost the salon's local visibility and credibility. Reviews not only influence search rankings but also serve as social proof, assuring potential clients that the salon delivers excellent services.
Partnering with online directories and review platforms can also enhance the salon's local presence. Being listed in popular directories relevant to the salon's niche and location can increase exposure to potential clients searching for hair salons in the area.
5. Influencer Collaborations:
In today's digital age, influencer marketing has emerged as a potent strategy to amplify a hair salon's marketing efforts. Collaborating with local influencers, beauty bloggers, or even celebrities allows the salon to tap into the influencer's large and engaged following. When influencers share their salon experiences with their followers, it creates buzz and generates interest in the salon's services.
Influencer collaborations can be mutually beneficial. For the salon, it presents an opportunity to reach a broader audience and attract potential clients who may not have been aware of the salon's existence. The influencer, on the other hand, gains access to a new experience to share with their followers, further enhancing their own credibility.
To incentivize influencers to promote the salon, offering complimentary services or special VIP treatment can be an effective marketing tactic. By providing influencers with a memorable and enjoyable salon experience, the salon increases the likelihood of positive promotion.
It is essential for the salon to research and identify influencers whose values and aesthetics align with the salon's brand image. Authenticity is key in influencer marketing, as followers are more likely to trust recommendations that feel genuine and align with their interests.
6. Mobile App Development:
With the growing reliance on smartphones, developing a mobile app tailored to the salon's services is a strategic move that can enhance the overall customer experience. A well-designed mobile app offers a convenient and user-friendly platform for clients to book appointments, browse services, and stay informed about promotions and events.
Appointment scheduling through the mobile app streamlines the booking process, allowing clients to reserve their desired time slots with ease. The convenience of booking at their fingertips fosters increased engagement and encourages repeat visits.
Push notifications are another valuable feature of a salon's mobile app. By sending personalized push notifications for promotions, upcoming events, or last-minute openings, the app keeps clients informed and engaged. This direct and instant communication channel strengthens the salon-client relationship and can lead to increased client loyalty.
Implementing a loyalty program within the app further incentivizes repeat business. Clients can track their loyalty points, rewards, and special offers, creating an incentive to continue using the salon's services.
7. Hosting Events and Workshops:
Hosting events and workshops can be a dynamic way for hair salons to engage with their clientele and attract new customers. These events provide an opportunity to showcase the salon's expertise in hair care and styling techniques while offering valuable knowledge to attendees. Workshops can cover a wide range of topics, such as haircare routines, hairstyling tips, or even DIY hair treatments.
By organizing events centered around product demonstrations, salons can introduce new hair care products to their customers, building excitement and interest in the latest offerings. Collaborating with reputable beauty brands to sponsor or co-host the event can add credibility and allure to the occasion, as customers are likely to be eager to try products from recognized brands.
Live-streaming events on social media platforms can significantly expand the salon's reach beyond the event's physical attendees. Social media live streams can captivate an online audience, creating a sense of inclusivity and excitement for those unable to attend in person. It also allows the salon to connect with a broader audience, potentially attracting new clients who are impressed by the salon's expertise and professionalism.
8. Seasonal Promotions and Packages:
Seasonal promotions and service packages are powerful marketing tactics that can drive business during specific times of the year and capitalize on holidays or special occasions. By offering limited-time promotions tied to seasons or holidays, salons create a sense of urgency and encourage clients to take advantage of the exclusive deals.
Service packages that bundle multiple treatments together at a discounted price can entice clients to indulge in a comprehensive salon experience. For instance, offering a "Holiday Glam Package" that includes a haircut, color treatment, and styling for a reduced cost can attract clients looking to get a complete makeover for a special occasion.
Beyond increasing revenue, seasonal promotions and packages can enhance client satisfaction by providing tailored experiences. Clients appreciate the value and convenience of bundled services, making them more likely to become repeat customers.
To maximize the impact of seasonal promotions, salons should leverage their digital presence and social media channels to spread the word. Engaging content and eye-catching visuals can attract attention and prompt clients to take advantage of the limited-time offers.
Read more about: How to Build a Strong Clientele as a Hairstylist: Expert Tips and Techniques
9. Professional Photography and Visual Branding:
Visuals play a critical role in shaping a salon's brand identity and perception among potential clients. Investing in professional photography to capture the salon's work and ambiance can make a significant difference in the salon's overall image. High-quality photographs showcase the salon's services, expertise, and attention to detail, creating a sense of trust and reliability.
These professional visuals can be utilized across various platforms, including the salon's website, social media accounts, and marketing materials. A well-curated gallery of stunning hair transformations and stylish salon interiors can captivate visitors, compelling them to explore the salon's services further.
Visual branding goes beyond just photos. Consistency in color schemes, typography, and design elements creates a cohesive and recognizable brand image. Whether it's the salon's logo, website design, or social media graphics, maintaining a consistent visual language enhances brand recognition and establishes the salon's identity as upscale, modern, or however it seeks to position itself.
Through visual branding, a salon can evoke specific emotions and associations in the minds of its target audience. Whether aiming for sophistication, creativity, or a sense of warmth and relaxation, strategic visual branding can help shape how the salon is perceived by potential clients.
10. Community Involvement and Sponsorships:
Engaging in community involvement and sponsorships can be a rewarding way for salons to give back to their local communities while also gaining positive exposure. By participating in community events or supporting local initiatives, the salon showcases its commitment to being an active and caring member of the community.
Engagement in charity events demonstrates the salon's compassion and social responsibility, resonating with potential clients who value businesses with a sense of purpose. It also creates opportunities to connect with new clientele and foster goodwill among existing customers.
Sponsoring local events or collaborating with community organizations can also provide valuable marketing opportunities. The salon's name and logo on event materials or banners can boost brand visibility within the local area.
Community involvement can lead to positive word-of-mouth marketing, as satisfied clients may share their experiences of the salon's contributions to the community with friends and family. This organic form of promotion can result in increased brand loyalty and referrals.
Conclusion
Effective hair salon marketing strategies encompass a mix of digital prowess, personalization, and community involvement. By embracing technology, building client loyalty, and staying ahead of industry trends, salon owners can create a thriving business. Combining these strategies with a genuine passion for hair care and customer satisfaction, hair salons can successfully carve out a niche in a competitive market.
Frequently Asked Questions
1. What are the benefits of using email marketing for my salon?
Email marketing allows you to keep clients informed about exclusive promotions, events, and new services, fostering a stronger relationship with your clientele.
2. How do I measure the success of my marketing efforts?
Use analytics tools to track website traffic, social media engagement, and the effectiveness of promotions to evaluate your marketing strategies' success.
3. Are there any low-cost marketing strategies for small salons?
Yes, leveraging social media, engaging in cross-promotions with local businesses, and organizing small-scale events can be effective low-cost marketing strategies for small salons.
To learn more on how to start you own salon checkout my startup documents here.
Please note that the contents of this blog are for informational and entertainment purposes only and should not be construed as legal advice. Any action taken based on the information provided in this blog is solely at your own risk. Additionally, all images used in this blog are generated under the CC0 license of Creative Commons, which means they are free to use for any purpose without attribution.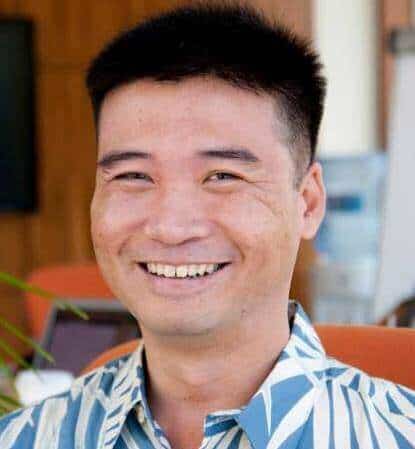 About the author. Entrepreneur and Salon Business Fan.
Hi! I am Shawn and I am a happy individual who happens to be an entrepreneur. I have owned several types of businesses in my life from a coffee shop to an import and export business to an online review business plus a few more and now I create online salon business resources for those interested in starting new ventures. It's demanding work but I love it. I do it for those passionate about their business and their goals. That's why when I meet a salon business owner, I see myself. I know how hard the struggle is to retain clients, find good employees and keep the business growing all while trying to stay competitive.
That's why I created Salon Business Boss: I want to help salon business owners like you build a thriving business that brings you endless joy and supports your ideal lifestyle.