Instead of wasting your time buying and operating your own business, why not find a salon booth to rent? You may be asking yourself "How do I find a salon booth to rent?" after reading the title. I will show you how.
To find a rentable booth space, it's simple to ask the owner themselves if they have any booths for rent. Some salon owners do offer freelance beauticians and hair stylists booth space for a certain amount a month. Many salon owners also advertise on websites such as ShearShare.com for rentable booth space.
What Exactly is Booth Renting?
Booth renting is the rental of space in a salon. Owners of some salons allow freelance beauticians to work in the salon for a price per month/week. Think of renting an apartment, you are renting a space to live in and call your own, that's almost exactly what salon booth renting is.
If you are just starting as a beautician and want to gain some clients before opening and opening your salon, it is a great idea to rent a booth and develop a client base. You can charge different prices than others in the salon and offer different services.
Overall, it is an excellent way to build up a clientele and test the waters to see what people will pay for your services. Learn where to ask about renting a booth next.
How to Start the Conversation about Renting a Booth
Salon booth renting is something no one talks about (trust me, I had to look it up for myself after I've heard about it). You may be wondering if people will know what you are talking about. Salon owners will know exactly what you are talking about if you bring it up to them. 
Before you go speak to the owner directly, you may want to consider how you approach them.
You obviously can't look like you are needing a job. If you seem desperate then they may not consider renting to you, it is best to have a calm, collected approach. One way you can ask if the salon has booths to rent is to ask the receptionist, if they do not know the answer then you can find the owner of the salon. 
You would have to use Google or other resources to find their contact information if the receptionist does not know. 
To save yourself some time, it's easier to use a website called ShearShare to find rentable booths. Instead of asking the owner directly, you can use the website to find booths in your area. This may be the best choice if you just want to find a booth in any location rather than a specific salon.
What You Would Need to Start Your Booth
You are going to need supplies; you more than likely cannot use the salons unless you pay to use supplies. Depending on what you will do at the salon, here is the generic list of items you will need. 
Haircutting scissors
Combs
Brushes
Styling products (mousse, gel, hairspray.)
Styling tools
Nail polish
Nail file
Body products (fragrances, body scrubs, body wash)
This list depends on what services you would want to provide at your booth, just make sure you are prepared to buy your products. Be warned, some salons that you rent from may have you use the brands they offer to operate at your booth. Check-in with the owner beforehand to see if you need to buy your products.
Whats the difference between renting a booth and a suite? Find out HERE
How Much Does It Cost to Rent a Booth?
The average rent for a booth is $400 a week, this will vary depending on your location and owner of the salon. Before you sign any deal to rent, make sure you can gain a profit still and be able to afford products. The salon owner may have you take a percentage of your profits as rent, this may be a good deal or a bad one depending on the percent. 
Another thing to consider is if the salon owner is treating booth renters as employees, this is highly illegal. Do not listen to the owner if they are trying to make you attend meetings or do tasks their employees do. They are not paying you to work there, you are a freelancer and your boss, you can report them and have nothing come back on you.
Make sure you read over the contract before you sign on, you need to know these 5 things upfront.
How long the lease is for your booth.
If you are provided water, Wi-Fi, laundry services, etc. If not, then you will need to provide and pay for your utilities.
Will you need to provide your scheduling services and only take your clients, or will the salon accommodate your clients in their scheduling system and provide you with some walk-in clients.
Do you have full control of the products you use? Or are you required to use their brand of products?
Is there an active marketing plan for the salon and will your services be included in the plan?
Do not sign an agreement if you cannot gain a profit from it. If you end up losing money because you are following the requirements the owner has set in place, then you would need to either negotiate or move to a different salon. Let's move on to the benefits of providing your online scheduling.
The Benefits of Online Scheduling
If you provide your clients online scheduling, you can save the headache of scheduling them yourself and taking phone calls when you are busy. This is also for sure guarantee these clients are yours, the salon owner, or anyone else has no say in this matter either. You could gain more clients with this and show your clients when you have open time slots.
If the salon is providing you a scheduling service, pay close attention to who they are sending to other stylists. You do not know for sure if your clients are being seen by another hairdresser, or if you are gaining any clients interested in your work at all.
 To be safe, I highly recommend you take the time and energy in creating your scheduling service to guarantee your clients won't be assigned to another stylist without your knowledge.
You Make the Rules for Your Booth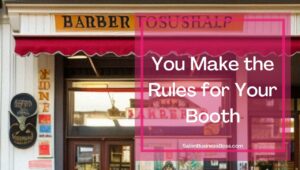 Legally, since you do not work for the owner you can provide whatever services you wish to clients. You can style hair, provide nail services, makeup services, anything. No one can tell you how to run your booth if it is not in the agreement you signed. You also can charge customers however much you like; you do not have to follow the salon's pricing.
If you want to make a haircut $25 while the salon itself is charging $35 and you gain more business from it than the salon, you are not obligated to change your prices outside your free will. 
If the owner decides to act and say for example "If you do not work from 7 AM to 3 PM you will be fired". If this happens, this is going against labor laws as I have listed above, you are legally protected against any threats and can take court action if you end up being evicted from your booth.
 Remember, the owner cannot treat you as an employee since you work for yourself. 
You can do whatever you want in your space, if you are still applying your agreement to your workspace and following the contract, you are golden. Remember this, you are your boss. You decide what your business does and how you run it. Now you know how to find a salon booth to rent and other necessary information regarding renting.
Related Questions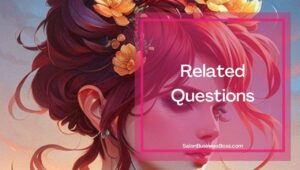 Are there any other questions I should ask before I sign an agreement?
Yes, there are some questions you could ask if you wish. These questions include but not limited to:
What kind of clients does the salon attract?
Are there any other charges other than the rental charge? If so, what are they?
How long has the salon been in business? What kind of reputation does it have in the community?
Are there utilities provided for use? Are they included in the rent?
If you ask these questions before you sign, you can decide for yourself if this is a good salon to base your business in.
What happens if I want to close my lease with the salon?
This depends on the situation, if the salon owner is being reasonable and rent is the issue, you could maybe ask them for a lower rent or a new lease. If you want to close your lease due to other reasons, I would make sure there is a way you can either buy out the lease and also read over your contract to see if the owner is abiding by the lease if you are being forced to leave your booth. For more legal advice regarding booth rentals, check out this website that covers closing out leases.
Looking to start your own Salon? Get the documents you need to get organized and funded here.
Please note: This blog post is for educational purposes only and does not constitute legal advice. Please consult a legal expert to address your specific needs.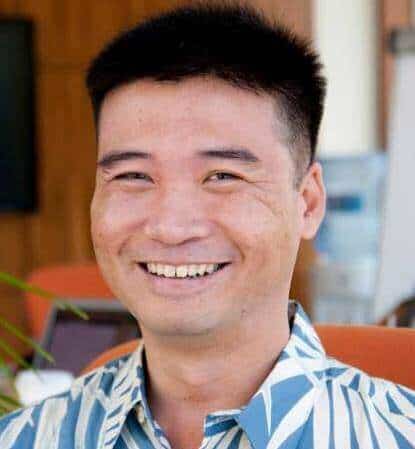 About the author. Entrepreneur and Salon Business Fan.
Hi! I am Shawn and I am a happy individual who happens to be an entrepreneur. I have owned several types of businesses in my life from a coffee shop to an import and export business to an online review business plus a few more and now I create online salon business resources for those interested in starting new ventures. It's demanding work but I love it. I do it for those passionate about their business and their goals. That's why when I meet a salon business owner, I see myself. I know how hard the struggle is to retain clients, find good employees and keep the business growing all while trying to stay competitive.
That's why I created Salon Business Boss: I want to help salon business owners like you build a thriving business that brings you endless joy and supports your ideal lifestyle.