In the vibrant realm of hair salons, where personal style takes center stage and beauty trends are ever-evolving, the art of effective promotion holds the key to unlocking your salon's full potential. Whether you're seeking to entice new clients, nurture existing relationships, or carve a distinct niche in the competitive landscape, these ingenious concepts are your gateway to a new realm of promotional achievement.
To enhance your salon experience: VIP membership, seasonal makeovers, family day specials, virtual consultations, self-care packages, bridal deals, men's grooming, subscription memberships, product launches, collaborative makeovers, mystery offers.
This article is your compass, navigating through a tapestry of imaginative hair salon promotion ideas that promise to captivate your clientele and elevate your salon's prominence.
VIP Membership Program
Exclusively crafted for cherished clients, this program is a token of gratitude for your steadfast loyalty. As a VIP member, you'll relish an array of exclusive perks. Imagine securing your preferred appointment slots effortlessly with priority booking. Picture the delight of discounted rates on diverse range of services, making each visit a fulfilling endeavor. Furthermore, embrace the privilege of early access to novel and intriguing treatments, enabling you to explore the forefront of beauty trends.
And that's not all – the dedication to your satisfaction extends further. Personalized consultations grant you the power to customize your salon experiences to align perfectly with your preferences and needs. The VIP Membership Program is a commitment to elevating your journey with us, showering you with exclusivity and unmatched indulgence. It's a heartfelt way of expressing appreciation for being a cherished member of the salon community. Welcome to a world of privileged pampering that awaits you.
Read more about: What Licenses Do You Need to Open a Salon: Ensuring a Legitimate Business
Seasonal Makeovers
These remarkable metamorphoses capture the essence of changing seasons to invigorate your style. Immerse yourself in meticulously tailored packages encompassing haircuts, color enhancements, and styling techniques that seamlessly align with the current season's spirit. Imagine embracing a rejuvenated look that effortlessly harmonizes with the evolving weather and prevailing trends.
Seasonal Makeovers transcend mere appearances – they embody the very essence of transition. It's about embracing the rhythm of change and allowing it to resonate within your style. Allow us to guide you through this journey of renewal, where your look becomes an exquisite canvas reflecting the splendor of each season's narrative.
Family Day Specials
Designated exclusively for family-oriented promotions, these specials extend discounts on services to both parents and children. This initiative not only fosters closer family connections but also addresses the grooming requirements of all family members. Imagine a dedicated day where families unite for shared pampering experiences.
By offering budget-friendly services for both adults and youngsters, we not only enhance family bonds but also ensure everyone's grooming needs are met. It's a heartfelt endeavor to bring families closer while elevating their salon experience. Join us in creating cherished memories that reflect the spirit of unity and care within families, all while enjoying the benefits of these exclusive promotions tailored for you and your loved ones.
Virtual Consultations
Step into the world of personalized hair care advice without leaving your space. These consultations allow clients to share their concerns and receive expert guidance from the team before visiting the salon. Picture this: a seamless virtual meeting where you discuss your hair care needs and receive tailored recommendations.
It's a bridge between you and the experts, enabling you to make informed decisions about your hair care journey. By tapping into this digital platform, you're gaining access to professional insights even before you set foot in the salon. Experience the ease of connecting, discussing, and planning your hair care regimen from the comfort of your surroundings. Virtual Consultations redefine convenience, placing the expertise of the team right at your fingertips.
Self-Care Packages
These packages bring together revitalizing hair treatments along with moments of relaxation, such as soothing massages or rejuvenating facials. It's a holistic approach that not only enhances your beauty but also nurtures your overall well-being. Envision a personalized journey where your hair receives expert attention and your mind and body find solace in relaxation. These packages are tailor-made for those who seek all-encompassing pampering, ensuring that every aspect of your being is cared for.
By merging hair care with relaxation, we create a harmonious experience that aligns beauty and wellness in perfect balance. Elevate yourself through this comprehensive self-care journey, where beauty and relaxation intertwine seamlessly. It's more than just a package; it's a path to nurturing your essence, inside and out.
Read more about: What Do You Need to Open a Salon: Embracing Beauty Entrepreneurship
Bridal Packages
Designed to cater to brides-to-be, these comprehensive packages encompass every essential detail for your special day. Imagine a package that includes pre-wedding haircare, expert styling, and flawless makeup services. It's a thoughtful way to ensure you radiate confidence and beauty on your big day. Not only that, but these packages extend their benefits to your entire bridal party, ensuring a seamless and stress-free experience for all. Envision a day of preparation where every detail is meticulously attended to, leaving you and your bridal party at ease.
These packages are more than just services; they're a bridge to your dream wedding look, expertly tailored to your preferences. Let us be a part of your bridal journey, where we help you create memories that shine as brightly as your love story. With Bridal Packages, your path to the altar is adorned with confidence and grace.
Men's Grooming Days
During Men's Grooming Days, the expert team is ready to deliver an array of services designed exclusively for men. Experience the finesse of a well-crafted haircut that suits your style impeccably. Embrace the artistry of precise beard trims that highlight your facial features. Indulge in the relaxation of scalp massages that alleviate stress and promote well-being.
These days go beyond routine grooming. They symbolize the commitment to providing an environment that caters to your preferences and nurtures your sense of self-care. We understand that your grooming needs are unique, and Men's Grooming Days offer a platform where you can confidently embrace these needs. The mission is to ensure that you leave not just well-groomed, but also revitalized and confident.
Step into a welcoming space crafted exclusively for your comfort and requirements. Men's Grooming Days encapsulate the dedication to catering to the modern man's grooming journey. It's an embodiment of the belief that self-care knows no gender boundaries and deserves the attention and expertise it demands. Join us in celebrating the art of grooming, tailored precisely for you.
Salon Membership
With this unique offering, clients receive a predetermined number of services each month, all at a reduced rate. It's a commitment to ensuring consistent care and pampering that aligns with your preferences.
Imagine a scenario where you have the freedom to indulge in your chosen services regularly, without worrying about the fluctuating costs. Salon Membership fosters a sense of loyalty, inviting you to become an integral part of the salon community. This program is about more than just transactions; it's about building a lasting relationship based on mutual trust and care.
Consistency is key, and a salon membership ensures that you receive the attention and pampering you deserve, month after month. It's a convenient way to prioritize self-care while enjoying the benefits of a reduced rate. Whether it's haircare, styling, or other services, the Salon Membership is tailored to your preferences and ensures a continuous flow of moments dedicated to your well-being.
Product Launch Parties
These captivating events are orchestrated to introduce you to the latest hair care innovations. Envision an atmosphere buzzing with anticipation, as we showcase the new products through engaging demonstrations and provide samples for you to experience firsthand.
Product Launch Parties go beyond the ordinary. They're about creating a space where you can explore new offerings in a relaxed and interactive setting. Imagine trying out samples and witnessing the transformative potential of the products before making a commitment.
As a guest, you'll have the exclusive opportunity to take advantage of special discounts on the newly launched products. It's a way of encouraging you to venture into new realms of hair care while benefiting from reduced rates. These parties are a blend of discovery and celebration, where you can mingle with fellow guests, learn about innovations, and make informed choices about the products that best suit your needs.
Read more about: A Strategic Examination: Opening Your Own Beauty Salon
Collaborative Makeover Events
Experience the magic of Collaborative Makeover Events, Master. These special occasions bring together the worlds of fashion and beauty, creating an opportunity for you to enjoy a comprehensive transformation. Envision a partnership between the salon and clothing boutiques or accessory shops, where expertise in hair styling, makeup application, and fashion merge seamlessly.
Imagine stepping into an event where you're not only treated to expert hair care and makeup artistry but also provided with styling advice that extends from head to toe. It's a chance to indulge in a complete makeover that reflects your unique style and preferences.
Collaborative Makeover Events celebrate the synergy between beauty and fashion, offering you the chance to explore new horizons. These events transcend individual services; they're about crafting a look that harmonizes effortlessly. Picture an environment where you can experiment, learn, and discover your ideal style, guided by professionals who understand the art of transformation.
Mystery Offers
These intriguing discounts add an element of surprise to your salon journey. Envision a scenario where you're presented with sealed envelopes, each holding a mystery discount that's revealed only when opened.
Mystery Offers elevate your salon experience beyond the ordinary. It's a playful approach designed to bring a sense of excitement and anticipation. Picture the thrill of unveiling your discount and discovering the added value it brings to your chosen services.
This innovative concept transforms routine transactions into moments of surprise. As you select your sealed envelope, you're not just receiving a service – you're stepping into a world of unpredictability, where each envelope holds a surprise waiting to be revealed.
Conclusion
As you embark on the journey to implement these creative hair salon promotion ideas, remember that your salon's triumph lies in the fusion of creativity and client-centricity. By catering to diverse preferences, celebrating special occasions, and embracing digital trends, your salon is poised to make a lasting impact. These promotion strategies not only elevate your salon's business but also create memorable experiences that resonate with your valued clientele. As you weave these ideas into your promotional fabric, your salon's charm and expertise will continue to shine, setting you on a path to sustained growth and client loyalty.
Frequently Asked Questions
Q: What is a VIP Membership Program?
A: The VIP Membership Program is a tiered system that offers exclusive benefits to loyal clients. This includes priority booking, discounts, early access to new treatments, and personalized consultations.
Q: What are Seasonal Makeovers?
A: Seasonal Makeovers are tailored packages that encompass haircuts, color updates, and styling to reflect the current season's vibe. Clients can enjoy a fresh look that resonates with changing trends and weather.
Q: How do Family Day Specials work?
A: Family Day Specials involve dedicated promotions for parents and children, fostering family bonding. These specials provide discounted services and cater to the grooming needs of all family members.
Q: What are Virtual Consultations?
A: Virtual Consultations offer clients personalized hair care advice through digital platforms. Clients can discuss concerns and receive expert recommendations remotely before visiting the salon.
Q: What are Self-Care Packages?
A: Self-Care Packages combine hair treatments with relaxation elements like massages or facials. This comprehensive approach caters to clients seeking holistic beauty and wellness experiences.
The information provided by SalonBusinessBoss.com ("The Site") is for general informational purposes only. All information on the Site is provided in good faith, however, we make no representation or warranty of any kind, express or implied, regarding the accuracy, adequacy, validity, reliability, availability or completeness of any information on the Site. Under no circumstance shall we have any liability to you for any loss or damage of any kind incurred as a result of the use of the Site or Reliance on any information provided on the Site. Your use of the Site and your reliance on any information on the Site is solely at your own risk. This blog post is for educational purposes only and does not constitute legal advice. Please consult a legal expert to address your specific needs. Terms and Conditions. (https://salonbusinessboss.com/terms-conditions/)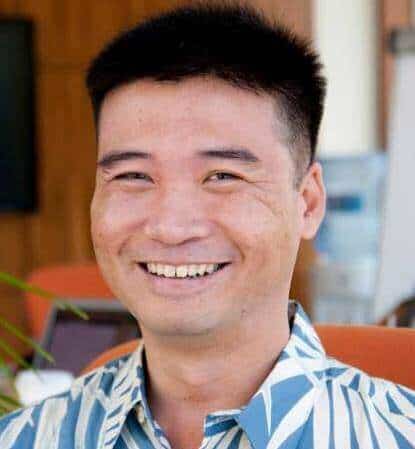 About the author. Entrepreneur and Salon Business Fan.
Hi! I am Shawn and I am a happy individual who happens to be an entrepreneur. I have owned several types of businesses in my life from a coffee shop to an import and export business to an online review business plus a few more and now I create online salon business resources for those interested in starting new ventures. It's demanding work but I love it. I do it for those passionate about their business and their goals. That's why when I meet a salon business owner, I see myself. I know how hard the struggle is to retain clients, find good employees and keep the business growing all while trying to stay competitive.
That's why I created Salon Business Boss: I want to help salon business owners like you build a thriving business that brings you endless joy and supports your ideal lifestyle.