In the realm of beauty and wellness, the ambiance of a salon plays a pivotal role in creating a memorable and inviting experience for clients. A well-designed beauty salon can enhance the overall customer journey, leaving a lasting impression and fostering client loyalty.
A tip for a beauty salon design is to infuse the space with a personalized touch. Displaying artwork, client testimonials, and unique branding elements adds depth and connection. These personal touches create an engaging environment that resonates with clients, fostering a sense of familiarity and trust.
1. Contextualizing the Design:
To craft a beauty salon that resonates deeply with both your brand identity and the preferences of your clientele, you must embark on a journey of understanding. This journey begins by immersing yourself in a comprehensive comprehension of your business's essence. Delve into the intricate fabric of your brand, considering every thread that weaves it together. Take into account the nuances of your target audience, discern the range of services you offer, and unveil the facets of your unique selling propositions.
Picture your salon's personality – is it poised to embrace opulence and luxury, or does it radiate an aura of vivacity and trendiness? This contemplation lays the cornerstone for constructing an environment that not only speaks your brand's language but harmoniously communicates with your patrons as well.
As you embark on this design odyssey, envision your salon as a narrative, where every corner, every hue, and every detail represents a page in your brand's story. Each choice, whether it be the colors that adorn the walls or the textures beneath your clients' fingertips, should align seamlessly with the narrative you seek to weave. By contextualizing your design, you create a multi-sensory symphony that resonates with every visitor and echoes the values you hold dear.
Read more about: Budgeting for Brilliance: Hair Extension Business Startup
2. Layout and Flow:
The choreography of a beauty salon's layout is a ballet that choreographs the dance between convenience, comfort, and connection. Much like the graceful pas de deux, an open and spacious layout imparts a liberating sense of movement – a breath of fresh air that envelops both visitors and staff alike. The placement of seating areas, akin to well-spaced resting spots, encourages a symphony of social interactions among clients, fostering a sense of camaraderie.
However, this artistry extends beyond the communal areas and embraces the intimacy of individual stations and treatment rooms. The design's brushstrokes should be meticulously orchestrated to maximize functionality without compromising the delicacy of privacy. A well-crafted layout nurtures an environment where therapists glide effortlessly between spaces, elevating the efficiency of staff and enhancing the delight of patrons.
In this grand design ballet, the layout isn't just a backdrop; it's the stage where experiences unfold. A harmonious choreography ensures that every step taken by staff and every pause enjoyed by clients contribute to a crescendo of satisfaction. Thus, the layout and flow of a beauty salon are much more than architectural decisions – they are the graceful strides that lead to an orchestra of joyous experiences.
3. Lighting Magic:
In the symphony of salon design, lighting plays the role of both conductor and composer, orchestrating an atmosphere that can transform mere spaces into enchanting sanctuaries. Natural light, akin to a painter's brushstroke of optimism, infuses every corner with vitality and positivity. It paints a canvas of rejuvenation, where clients and staff alike bask in the embrace of sunlight's warmth.
Yet, the magic of lighting doesn't halt at the sun's embrace. The interplay of ambient and task lighting performs a ballet of functionality and aesthetics. Proper illumination is a salient feature during treatments, ensuring therapists wield their expertise with precision. Meanwhile, the waiting areas call for a softer, diffused embrace of light – a gentle touch that ushers in relaxation and serenity.
Within the cocoon of treatment rooms, lighting performs its most intricate pas de deux. Adjustable lighting lends itself as an artist's palette, allowing therapists to tailor the luminosity to the specifics of each service. It's here that lighting's artistry transcends the visual and steps into the realm of personalization, enveloping clients in an experience that's both tailored and transcendent.
The magic of lighting design resides in its ability to metamorphose the mundane into the magical. It lifts spirits, molds moods, and accents aesthetics, all with the flicker of a switch. With every glimmer and glow, the salon's aura transforms into a tapestry of emotions, painting a portrait of enchantment that lingers long after the visit.
4. Color Palette Selection:
Colors, like the brushstrokes of a painter, hold the power to evoke emotions, sculpt moods, and narrate stories. When selecting a color palette for your salon, you embark on a chromatic journey that crafts the backdrop of every client's experience. The hues you choose weave the fabric of ambiance, setting the stage for tranquility, dynamism, or any emotion you seek to evoke.
The palette you select should harmonize with your salon's very essence. Soft and neutral colors offer a canvas of elegance and serenity, where visitors find solace in a tranquil sanctuary. On the other hand, bold and vibrant shades inject a modern vitality into the space, exuding a sense of energy and excitement.
The symphony of colors isn't confined to solo performances. Combining complementary shades orchestrates a visual duet, casting a spell of contrast and depth. This interplay adds dimensions that resonate with the human psyche, creating an immersive experience that invites guests to lose themselves in a symphony of shades.
In the realm of salon design, color isn't just an aesthetic choice; it's a language. It speaks to the heart and senses, invoking feelings and reactions that linger far beyond the moment of departure. As you delicately select your color palette, you're essentially penning a love letter to every guest, inviting them to embrace the emotions you've painted on your salon's canvas.
5. Comfort and Seating:
In the symphony of salon design, comfort takes center stage as a fundamental note that resonates through the entire composition. Recognizing that clients often spend precious moments awaiting their rejuvenating experiences, investing in plush and ergonomic seating becomes a harmonious choice. The chairs, couches, and lounges aren't merely functional pieces; they are instruments that orchestrate comfort, contributing to the salon's aesthetics in the process.
The artistry of seating extends beyond physical comfort. It's an intricate dance that balances socialization and solitude. Thoughtfully arranged seating areas encourage clients to engage in conversations, creating a dynamic rhythm of shared experiences. Meanwhile, the design allows for ample personal space, honoring the need for tranquility amidst the communal symphony.
In the realm of upholstery and fabric choices, each material tells a story. The choices you make aren't just a reflection of style; they're an invitation to tactile comfort. Upholstery that caresses the skin, fabrics that whisper promises of relaxation – they form a melodic composition that harmonizes comfort with aesthetics. And as the last note in the composition, durability ensures that the rhythm of comfort continues long after the first visit.
6. Mirrors and Reflections:
Mirrors, like windows into another world, are iconic in the ballet of beauty salons, playing both lead and ensemble roles. Their presence isn't solely functional; it's an enchanting element that adds layers of depth to the design composition. Placed with intention, mirrors breathe life into the space, enhancing the perception of expanse. Their reflective nature forms portals that draw clients into a realm where transformations unfold.
The placement of mirrors isn't just strategic; it's artistic. Oversized mirrors, akin to dramatic solos, magnify the beauty of the salon's offerings. They grant clients an opportunity to observe their metamorphosis with awe and appreciation. Conversely, uniquely shaped mirrors introduce a whimsical note, inviting clients to see themselves through an imaginative lens.
But the mirror's role isn't confined to capturing reflections alone. It's a conductor of light, a maestro that orchestrates luminosity. As it captures and reflects natural light, it casts an enchanting spell, imbuing the salon with a radiant aura. The mirrors thus become not just observers but active participants, contributing to a design where brilliance thrives, both in illumination and in the echoes of transformation.
Read more about: Demystifying Profit Margin: Insights for Salon Business Owners
7. Customized Stations and Treatment Rooms:
The salon experience is a symphony of diverse treatments, each deserving its own harmonious space. Customized stations and treatment rooms are the instruments that ensure this symphony plays out flawlessly. These tailored spaces are the canvas on which the artistry of beautification is painted, and their design should echo the nuances of each service offered.
From hair styling stations adorned with ample power outlets to create a haven of convenience to serene facial treatment rooms that cocoon clients in tranquility, personalization is paramount. Such bespoke spaces don't just cater to clients' needs; they elevate the entire experience, resonating with every visitor's unique desires.
As the artist behind the design, consider built-in storage solutions that tuck away the clutter, allowing the aesthetics to shine unhindered. Neat and organized treatment spaces convey professionalism and an attention to detail that leaves a lasting impression. In this seamless fusion of aesthetics and functionality, both client experience and staff efficiency crescendo to perfection.
8. Nature's Influence:
In the realm of salon design, nature isn't just an accessory; it's an integral collaborator. By inviting elements of the natural world indoors, you create a serenade of tranquility and harmony that resonates with every guest's senses. Potted plants, graceful floral arrangements, or the verdant embrace of a living green wall all contribute to a canvas of soothing energy.
Beyond aesthetics, nature bestows practical gifts as well. The presence of natural elements augments air quality, infusing the salon with a breath of freshness that uplifts both spirit and well-being. Clients are greeted not only by the artist's touch but also by nature's embrace, enhancing the overall appeal of the salon environment.
Nature's influence extends beyond decor – it's an offering of serenity, a gift of rejuvenation. The presence of greens and blooms transforms the salon into a sanctuary, a haven where clients can escape the bustle of everyday life. Each leaf, each petal, each living fragment creates a dialogue with every visitor, whispering the promise of renewal and echoing the inherent beauty of the world outside.
9. Functional Furnishings:
Furnishings in a beauty salon are more than just embellishments; they are tools of comfort and conduits of efficiency. The art of salon design embraces a harmonious fusion of functionality and aesthetics, and nowhere is this more evident than in the realm of furnishings. Each piece, carefully curated, not only enhances the visual tapestry but also contributes to a seamless client experience.
Mobile storage carts dance through the space, offering a choreography of accessibility to essential tools. These functional companions ensure therapists glide through treatments effortlessly, while multi-purpose furniture performs a space-saving ballet, optimizing every inch without compromising the allure of aesthetics.
The true magicians of the salon design ensemble are the furnishings that wear a dual hat of style and functionality. Manicure tables adorned with built-in ventilation speak to an unwavering commitment to client comfort and staff convenience. This isn't just furniture; it's an invitation for clients to relax and be pampered, and a pledge that the staff's ease of work is as paramount as the salon's elegance.
10. Personalized Touches:
Amid the symphony of design, it's the personal notes that compose the most resonant melodies. Personalized touches, akin to musical refrains, weave an intricate narrative that goes beyond aesthetics. The canvas of your salon becomes an artist's palette, where artwork, signage, and even a featured wall etch the story of your brand's journey.
Each brushstroke of personalization communicates authenticity and genuineness. Client testimonials, displayed as shimmering jewels, provide glimpses into the transformations you've orchestrated. Awards and accolades are like well-earned crescendos, showcasing your salon's excellence and dedication. Before-and-after photos become windows into your expertise, building a bridge of trust between you and your clients.
These personalized touches aren't just decorations; they're a testament to the heart and soul poured into your salon. They resonate deeply with clients, creating a harmonious symphony of connection. As clients walk through the salon, they're not just surrounded by design; they're embraced by the essence of your journey, and they leave not just with beautification but with a sense of being part of something special.
Conclusion
Creating a captivating beauty salon design involves a meticulous blend of aesthetics, functionality, and a deep understanding of your brand and clientele. From layout to lighting, every aspect of the design contributes to the overall experience your salon offers. By embracing these expert tips, you can transform your beauty salon into a haven where clients not only seek beauty treatments but also escape into an environment that nurtures their senses and well-being.
Frequently Asked Questions
1. What's the impact of incorporating artwork into salon design?
Artwork adds visual interest and personalization. It can reflect your salon's style and story, creating a more engaging and unique environment.
2. How do I balance aesthetics and functionality in design?
Consider the practical needs of your salon's operations while maintaining an appealing aesthetic. A balance between both aspects ensures a successful design.
3. What's the role of technology in salon design?
Integrate technology seamlessly into the design, such as charging stations, entertainment systems, and smart mirrors, enhancing the client experience.
To learn more on how to start you own salon checkout my startup documents here.
Please note that the contents of this blog are for informational and entertainment purposes only and should not be construed as legal advice. Any action taken based on the information provided in this blog is solely at your own risk. Additionally, all images used in this blog are generated under the CC0 license of Creative Commons, which means they are free to use for any purpose without attribution.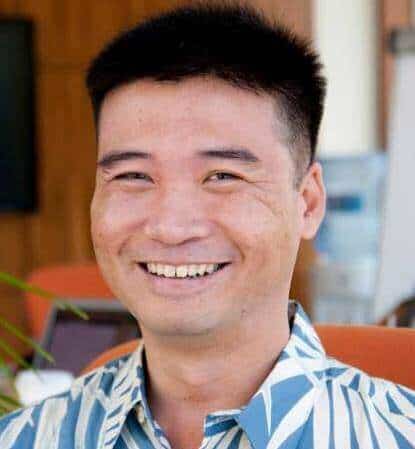 About the author. Entrepreneur and Salon Business Fan.
Hi! I am Shawn and I am a happy individual who happens to be an entrepreneur. I have owned several types of businesses in my life from a coffee shop to an import and export business to an online review business plus a few more and now I create online salon business resources for those interested in starting new ventures. It's demanding work but I love it. I do it for those passionate about their business and their goals. That's why when I meet a salon business owner, I see myself. I know how hard the struggle is to retain clients, find good employees and keep the business growing all while trying to stay competitive.
That's why I created Salon Business Boss: I want to help salon business owners like you build a thriving business that brings you endless joy and supports your ideal lifestyle.