Owning a salon is more than just styling hair; it's about crafting an experience, an oasis where clients escape the daily hustle to indulge in self-care. In this competitive industry, effective marketing is your ticket to turning heads, and not just because of your stunning makeovers.
Here are some top-tier salon marketing ideas: dazzle on social media, pamper with loyalty perks, team up with local influencers, and host themed events. Let's make your salon the beauty destination everyone's talking about.
In this article, let's explore a treasure trove of the best salon marketing ideas that will elevate your brand, attract new clients, and keep the loyal ones coming back for more.
Social Media Glamour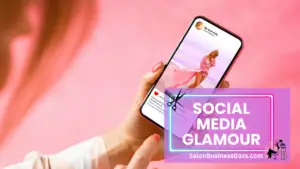 In today's digital world, social media holds incredible power for your salon. It's like having a magical wand in your hands. Use it to display your salon's talents through before-and-after images, behind-the-scenes glimpses, and easy-to-follow styling tips. Platforms like Instagram, Pinterest, and TikTok are tailor-made for showcasing your expertise.
You can connect with your audience by organizing contests, seeking their thoughts on emerging trends, and even sharing feedback from satisfied clients. Visual content is remarkably persuasive; a single picture can convey a message that words might struggle to match. In this context, a well-crafted image could translate into numerous new bookings.
By embracing the potential of social media, you can illuminate your salon's offerings and build genuine connections with your audience. It's about creating a visual narrative that resonates, leading potential clients to knock on your salon's door.
Read more about: Understanding Salon Insurance: A Breakdown
VIP Treatment with Loyalty Programs
We all adore that cherished feeling of being special, right? Well, here's an idea for your salon: introduce a loyalty program that shows your gratitude to those clients who keep coming back. How? By giving them fantastic benefits like special price cuts, complimentary services, or even early dibs on new treatments.
The beauty of this approach is that it makes your clients genuinely valued while nudging them to continue choosing your salon. And guess what? Loyal clients are like enthusiastic partygoers who can't help but spread the word about your salon, just like confetti at a joyous celebration. It's a win-win situation where your clients feel treasured, and your salon's reputation takes flight through their positive experiences. So, by creating a pathway of perks for your loyal patrons, you're not just providing beauty services – you're crafting connections that radiate trust and satisfaction.
Blogger Partnerships
Ever thought about teaming up with local beauty bloggers or social media influencers? It's like having a dynamic duo for your salon's promotion. Here's the scoop: you invite them to soak in the ambiance of your salon and then let them share their genuine thoughts on their platforms.
These reviews come with a personal touch, creating a ripple effect that can introduce your salon to an entirely new set of eyes and ears. You know, it's like a trusted friend recommending a place – it carries more weight than a shiny brochure. In the beauty world, word of mouth is like a hidden treasure, and when it's voiced by someone people trust, it's as valuable as a gleaming diamond in your marketing strategy. So, by forging partnerships with these influencers, you're not just gaining visibility; you're tapping into the power of authentic recommendations, which can be the jewel in your salon's promotional crown.
Themed Events
Imagine spicing up regular days with something extraordinary – that's what themed events can do for your salon! Picture this: you organize special days, like a Valentine's Day makeover extravaganza or a Halloween hair horror spectacle. These events aren't just fun; they whip up a whirlwind of chatter and anticipation around your salon.
What's more, they let you flaunt your imaginative flair and talents while drawing the community closer. It's like throwing a party where everyone's invited, and you're the brilliant host. These events are a platform to showcase your creative side and interact with people in a relaxed and exciting environment. They're like a magic wand that can transform your salon from a place of beauty to a hub of engagement and buzz. By hosting these themed gatherings, you're turning everyday moments into something to remember, leaving an impression that lasts far beyond the event itself.
Irresistible Online Booking
In our speedy world, convenience rules the roost. So, here's the deal: you want your website to have a booking system that's a breeze to use. And hey, it should work like a charm on mobile devices too. Clients should be able to easily pick and choose their appointments whenever it suits them.
Think of it as creating a virtual magic carpet that effortlessly whisks your clients into your salon's world. You're not just facilitating appointments; you're conjuring a delightful experience. Imagine their satisfaction when they can book at their own pace, with a system that's as smooth as silk. By making online booking irresistible, you're rolling out the red carpet of convenience, showing your clients that their time matters as much as their beauty needs. It's all about bringing the magic of your salon to their fingertips, no matter where they are or what time it is.
Read more about: Unlocking Beauty: Salon Grand Opening Ideas
Aesthetic Email Newsletters
Let's not downplay the impact of a skillfully composed email. Picture this: you're sending out newsletters that aren't just informative but also pleasing to the eye. You're including beauty tips, sneak peeks of what's next in trends, and even special offers.
Think of your emails as a bridge connecting you and your clients, where they cross over to find nuggets of beauty wisdom and exciting updates waiting for them. By crafting these newsletters, you're not just filling their inbox; you're curating a little corner of beauty in their digital world. You're sparking anticipation, making them genuinely look forward to what you have to say. It's like turning their inbox into a treasure trove of beauty insights, transforming routine email-checking into an enjoyable ritual. Your emails aren't just messages; they're a subtle way of reminding your clients that you're always here to enhance their beauty journey, one engaging email at a time.
Showcase Your Team
Think of your salon like a ship sailing towards beauty horizons. And who's at the helm? Your team, of course! Here's the plan: set aside a corner on your website and social media platforms to spotlight your talented stylists. Let clients get to know them – their skills, their journey, and even a dash of fun facts.
Imagine it as creating a gallery where each team member's portrait hangs with pride, showcasing their expertise and uniqueness. Clients adore peeking behind the scenes, getting acquainted with the masterminds behind their transformations. This personal touch isn't just a gesture; it's a bridge connecting your clients with your team, forging a connection beyond just hair and makeup. It's like giving them a backstage pass to the magic that happens in your salon. By putting your team in the spotlight, you're not only recognizing their value but also fostering a sense of loyalty and belonging among your clients. It's teamwork that transforms into a bond, enriching their experience and making them part of your salon's journey.
Google My Business Brilliance
Imagine your salon as a glowing beacon in the vast sea of businesses. Here's what you do: take control of your Google My Business listing, and keep it current with your latest info. Think of it as a digital storefront that displays your offerings to anyone who's searching.
Now, picture this: happy clients leaving reviews that shine like stars in the night sky. These reviews are like whispers of trust that catch the attention of potential clients. And you know what? Your accurate listing ensures that when someone looks for beauty solutions nearby, your salon pops up like a friendly wave.
By mastering the art of Google My Business, you're not just claiming a spot on the digital map; you're positioning your salon at the forefront of local searches. It's like ensuring that anyone searching for beauty guidance finds your salon with ease. So, through this simple yet strategic move, you're illuminating your salon's presence and inviting clients to explore the beauty you have to offer.
Trendsetting Blog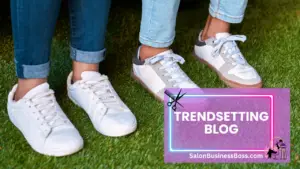 Imagine being a guiding light in the beauty realm, someone people turn to for advice. Here's the strategy: host a blog right on your website. Think of it as a digital stage where you share wisdom – tips, techniques, and the freshest trends in hair, makeup, and skincare.
Visualize your blog as a treasure trove of insights, a place where clients and enthusiasts gather to learn and discover. By offering your expertise, you're showcasing your deep knowledge of the beauty world. And that's not all – you're also creating a hub of engagement where clients can learn and stay informed.
This blog isn't just words on a screen; it's a beacon of enlightenment. Your posts serve as signposts for those seeking beauty solutions. By nurturing this platform, you're not just establishing yourself as a trusted source; you're nurturing a space for clients to grow in their understanding of beauty. It's like sharing secrets that enhance their daily routines, creating a connection that goes beyond just appointments.
Read more about: Unlocking Potential: Hair and Beauty Salon Insights
Storytelling through Videos
Imagine videos as your stage where stories come to life. Here's the plot: craft videos that reveal the magic of hair transformations, unravel makeup tutorials, or even offer a sneak peek into a day at your salon.
Visualize your videos as windows to your world, where clients peek behind the scenes and understand your craft. It's not just about showcasing skills; it's about inviting them to join your journey. By sharing these videos, you're giving clients a personal connection to your salon.
Think of these videos as chapters in a book that you're writing together with your clients. Through storytelling, you're not just demonstrating your abilities; you're also creating a bridge. Clients can see the artists behind the magic, forming a deeper bond that goes beyond just services. It's like inviting them into your creative process, making them a part of the story that unfolds within your salon.
Collaborate with Local Businesses
Imagine forming a superhero team, but for businesses. Here's the plan: team up with neighbors like fashion boutiques, wellness centers, or photographers. Think of it as a friendly partnership where each business gives the other a nod.
Visualize it like a handshake across the street – you're saying, "Hey, we're great, and so are they!" These collaborations create a buzz that reaches beyond your usual circle. It's like opening a door to a whole new crowd who might not have discovered your salon otherwise.
By combining forces, you're not just sharing the spotlight; you're expanding your visibility. It's like a tag team where both businesses benefit from each other's clientele. Through these partnerships, you're not just building connections; you're becoming a part of a network that supports and boosts each other. It's like creating a welcoming neighborhood where businesses work together to create a more vibrant community.
Seasonal Specials
Imagine your salon as a canvas that changes with the seasons. Here's the idea: embrace each season by offering special treats. Think of it like a menu that shifts with the weather – summer beach waves, cozy winter hair hydration, you name it.
Visualize your salon as a place that aligns with what's happening outside. When the sun's out, you're all about beachy vibes; when it's chilly, you're all about pampering. These seasonal specials are like a breath of fresh air, keeping your offerings in sync with what clients want.
By rolling out these themed treatments, you're not just providing services; you're also telling clients that you're in tune with their needs. It's like offering a cup of hot cocoa when it's cold and a cool drink when it's scorching outside. These specials aren't just about beauty; they're about understanding and caring for your clients' comfort in every season.
Virtual Consultations
Imagine technology as a bridge that connects you with clients, even from a distance. Here's the concept: introduce virtual consultations. Clients can chat with you about their beauty desires and receive guidance, all without leaving their homes.
Visualize it like having a video call with a friend, but for beauty advice. It's a chance for clients to share their thoughts and hear your expertise without setting foot in the salon. These consultations are like a peek into what's possible, a prelude to the full beauty experience.
By offering these virtual chats, you're not just embracing tech; you're showing flexibility and care for your clients' convenience. It's like sending a taste of your salon's magic through the screen, giving clients a glimpse of the transformation that awaits them. These consultations build connections beyond the physical space, making every client feel heard and understood, no matter where they are.
Read more about: Unlocking Potential: How to Begin Your Home-Based Hair Business
Pop-Up Beauty Booths
Imagine your salon taking a little trip to a community fair or market. Here's the idea: set up mini versions of your salon right there. Offer speedy touch-ups, brief chats, or even quick makeovers – all in a compact setup.
Visualize it like a beauty corner that magically appears at these events. It's like a sneak peek of what your salon does, right in the heart of your neighborhood. These pop-up booths aren't just about beauty; they're about introducing your brand to a whole new bunch of people.
By being a part of these events, you're not just selling services; you're creating an experience. It's like saying, "Hey, we're here, and we're ready to make you feel amazing!" These mini-salons are like teasers, leaving people curious and excited about what your full salon has to offer. You're turning heads, sparking conversations, and giving people a taste of your salon's magic – all within a cozy booth that's like a little slice of beauty heaven.
Give Back to the Community
Imagine your salon as a helping hand that reaches out to your neighborhood. Here's the idea: host special events where a part of what you earn goes to a local charity. It's like sharing your triumph with the community that supports you.
Visualize it like a circle of kindness where you're not just receiving but giving back too. These charity events are like a way of saying, "We care about our community, and we're here to make a difference." It's not just about beauty; it's about building a stronger, more compassionate neighborhood.
By organizing these events, you're not just providing services; you're extending a hand to those who need it. It's like showing your salon's heart and soul to the world. These efforts create a ripple of positivity, painting your salon as a caring and responsible part of the community. You're not just about transformations; you're about touching lives beyond beauty, one event at a time.
Conclusion
Remember, the world of salon marketing is like a palette of endless possibilities. Mix and match these ideas to create a strategy that suits your salon's personality and goals. Stay true to your brand, keep experimenting, and get ready to witness your salon shine brighter than ever before. After all, when your marketing strategy is as flawless as your styling skills, the sky's the limit.
Frequently Asked Questions
Q: What are some effective ways to promote my salon online?
A: Engage with clients on social media platforms like Instagram and TikTok, showcasing your work and interacting with followers. Implement a user-friendly online booking system on your website, and consider collaborating with local influencers to widen your reach.
Q: How can I encourage customer loyalty through marketing strategies?
A: Create a loyalty program offering exclusive discounts and perks for repeat clients. Regularly send aesthetic email newsletters with beauty tips and special offers. Hosting themed events and showcasing your talented team can also foster client loyalty.
Q: How to use reviews to enhance a salon's reputation?
A: Claim and update your Google My Business listing to ensure accurate information. Encourage satisfied clients to leave reviews online, as positive feedback can attract new customers. Displaying these reviews prominently on your website and social media can enhance your salon's credibility.
The information provided by SalonBusinessBoss.com ("The Site") is for general informational purposes only. All information on the Site is provided in good faith, however, we make no representation or warranty of any kind, express or implied, regarding the accuracy, adequacy, validity, reliability, availability or completeness of any information on the Site. Under no circumstance shall we have any liability to you for any loss or damage of any kind incurred as a result of the use of the Site or Reliance on any information provided on the Site. Your use of the Site and your reliance on any information on the Site is solely at your own risk. This blog post is for educational purposes only and does not constitute legal advice. Please consult a legal expert to address your specific needs. Terms and Conditions. (https://salonbusinessboss.com/terms-conditions/)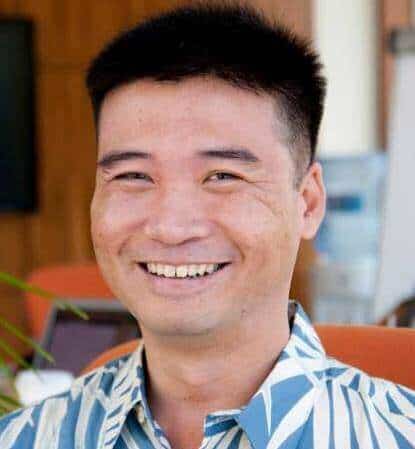 About the author. Entrepreneur and Salon Business Fan.
Hi! I am Shawn and I am a happy individual who happens to be an entrepreneur. I have owned several types of businesses in my life from a coffee shop to an import and export business to an online review business plus a few more and now I create online salon business resources for those interested in starting new ventures. It's demanding work but I love it. I do it for those passionate about their business and their goals. That's why when I meet a salon business owner, I see myself. I know how hard the struggle is to retain clients, find good employees and keep the business growing all while trying to stay competitive.
That's why I created Salon Business Boss: I want to help salon business owners like you build a thriving business that brings you endless joy and supports your ideal lifestyle.