Beauty supply stores are often recognized by their wall of wigs on display in the floor-to-ceiling storefront window. A shimmering wave of tresses and curls invites shoppers of all walks into the world of beauty supplies.
A beauty supply store inventory list should contain everything needed in the field of cosmetology including:
Hair Care products and hair styling tools for everyday use
Skin nurturing items and beauty essentials for face, body, and nails
Cosmetology school supplies and the furnishings to open a salon
Developing a complete beauty supply store inventory list begins with these three key components. Each department of a beauty supply store covers every aspect of the cosmetology industry. That's why beauty supply store customers are both your everyday shopper as well as professional hairstylists and salon owners in the neighborhood.
Hair Care, Tools, and Coloring
Inventory for a beauty supply store includes cleansers, treatments, and styling products for men, women, and children of all ages. Shampoo and conditioners for the various hair types can be found alongside mousses and gels. Products to nourish and treat damaged hair can also be found on the shelves of a beauty supply store.
Hairstyling tools from the basics to the complex are available at beauty supply stores. Brushes, combs, and picks for detangling locks hang next to ones designed for volumizing and style. Beauty supply store inventory also includes a wide range of hairstyling tools; irons, wands, dryers, and straighteners to accomplish every level of curly to flat.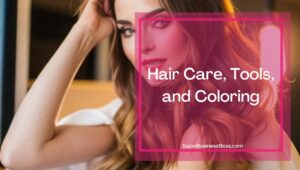 Salon stylists and the do-it-your-selfers can find hair trimmers, clippers, and shears for cutting a new look. Other tools like hair extensions, rubber bands for braiding, or clamps for holding back hair can be found in well-stocked beauty supply stores. Kits for curling or chemically straightening hair are also available in most locations.
Beauty supply store inventory needs to cover the spectrum of hair colors atop the head or upon the face. Blondes, brunettes, reds, black, white, and silver hairs all require their own set of rules for reaching one's fullest potential. Stocking up on the endless array of touch-up kits and coloring enhancers is a wise decision for any beauty supply store owner.
Dyes for hiding those roots or erasing the aging look of graying beards are a must for the beauty industry. Whether it's going from a darker shade to lighter or a light hue going to dark, hair coloring options fill the shelves of beauty supply stores. Permanent and temporary color change options add to the variety found on a beauty supply store inventory list.
Do you want to know the five best inventory supply practices?
Hair Care Products

Shampoo
Conditioner
Moisturizer
Oils
Mousse
Gel
Sprays

Styling Tools

Brushes
Combs
Picks
Curling Irons
Flat Irons
Curling Wands
Rollers
Straightening Brush
Hairdryers

Color and Texture

Blonde
Brunette
Red
Black
White
Silver
Lighten
Darken
Perm
Straightener
Extensions
Wigs
Self Care, Beauty, and Nails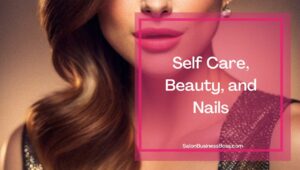 Healthy skin and nails are just one aspect of self-care that can be addressed by products found at a beauty supply store. Masks that cleanse, moisturize or tone the facial skin are common as are exfoliants made for every inch of the body's surface. Skin treatments and serums can be found to help treat numerous dermatological conditions as well.
Grooming tools and methods of hair removal are included in the self-care line of the beauty supply store inventory. There are trimmers for beards and razors for precision shaving of all types of hair. Beauty supply stores also carry a large selection of products for waxing, depilatory essentials, and epilation tools.
Beauty is defined by its artist and a beauty supply store has the palettes of color to create anyone's aesthetic vision. Inventory of eye make-up for lids and lashes and eyeliners for drawing attention to those peepers line the shelves. And lips get their own line of luxurious designs filled with shimmer and color. But every make-up artist must prep their canvas and a well-stocked beauty supply store has the foundation needed for every skin tone in the spectrum.
The final section of the ornamental beautification department of a beauty supply store meets the needs of manicure and pedicure enthusiasts. Every color imaginable can be found in a fingernail polish bottle. And for those folks whose nails don't grow so well, beauty supply stores have press-ons and glue ons plus nail art and stickers.
Along with the nail decorations and fashion features, beauty supply store inventory includes nail clippers, files, and manicure tools. They carry treatments for strengthening nails and for improving the health of the cuticles. Foot scrubs and creams can also be found with tools needed for quality pedicure care.
Healthy Skin

Cleansers and soaps
Lotions and oils
Masks
Toners and elasticity
Exfoliants
Make-up removers

Grooming & Hair Removal

Hair and beard trimmers
Pomades and oils
Razors
Creams and aftershave
Wax and accessories
Depilatory creams and tools
Epilation implements

Make-up

Foundation and powders
Eye shadow
Lip and Eyeliner
Mascara
Blushes and rouge
Lip gloss and lipstick
Concealers and contouring

Nail Care

Clippers
Files
Buffers
Creams
Nail Polish
Nail Polish Remover
Nail art and stickers
Manicure and pedicure tools
Cosmetology Profession Supplies
A beauty supply store's inventory offers more than just consumer products used by everyday shoppers. People in the field of cosmetology can be found shopping for classroom supplies like the Marianna Beauty School Kit. It has every tool needed to learn how to cut and style hair including a practice mannequin.
Cosmetology students can also find manicure and pedicure kits containing all the right tools for the classroom. Other cosmetology school items typically found on the inventory list of a beauty supply store include brushes, hairdryers, and coloring kits. Tools like bobby pins, gloves, and capes can be purchased in bulk for use in both the classroom and the salon.
After beauty school students graduate, they can find everything they'll need to furnish their own salon at the very same beauty supply store. Station furniture and cabinetry come in a variety of styles that can be incorporated into any salon. Space-saving wall-mounted shelves and cabinets with drawers are great for small shops.
Beauty supply stores with a complete inventory list will carry the full-size styling station that contains:
Multiple storage drawers
Open shelving
Appliance center for irons, wands, and curlers
Optional mirror (sold separately)
Small portable stations easily roll from here to there and provide the perfect amount of storage for manicure and pedicure stations. They are also great for stylists who need to move from station to station within the salon and still keep everything in one place. And for every type of salon station, beauty supply stores have the chairs and stools needed for both clients and stylists.
Well-stocked beauty supply stores will have the shampoo bowls and chairs needed for washing stations. They will have hairdryers and seating as well as reception desks and salon chairs for waiting. Major beauty supply store chains stock massage chairs and pedicure foot soaking spa chairs along with equipment carts and lamps for manicurists.
Salon beauty supplies that can be found in beauty supply stores include the tools of the trade and the beauty products. Application brushes, hairbrushes, and brushes that clean other beauty tools are on the inventory list. And just like the beauty school all-in-one kits, stylists and manicurists can stock their salons with everything they need to work.
The brands of beauty products available in a beauty supply store will vary from state to state and can even be different within the same major metropolis. This is based on things such as demographics of the shop's location and product availability. It is also influenced by which vendors have contracts with the beauty supply store.
Beauty School Supplies

Beauty School kit

sheers
irons
brushes & combs
hairdryer
mannequin

Disposable gloves
Hair coloring kits & Perms
Manicure & pedicure kits
Capes, clips, and pins

Salon Furnishings

Shampoo stations
Hairdryers
Massage chairs
Pedicure chairs with foot soaker tubs
Storage on wheels, walls, & freestanding
Chairs for styling & seats for waiting
Reception stations
Lamps & tables

Tools of the Trade

Sheers, clippers, & razors
Brushes, combs, & picks
Irons, wands, & rollers
Shampoo, conditioners, & skin cleansers
Mousses, gels, & sprays
Make-up and nail polish
Masks, muds, & scrubs
Wax, warmers, & strips
Gloves, capes, foils & hair caps
Related Questions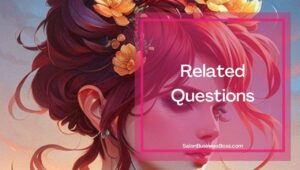 How much money does a beauty supply store owner make per year?
A beauty supply store can expect at a minimum, an average of $52,500 a year in profits, especially for stores with primarily online sales. Larger scale beauty supply stores with warehouse capacity storage can average around $200,000 profit annually.
Where is a good location to open a beauty supply store?
Successful beauty supply store locations are found in areas with a balance of retail traffic and residential living. Large metropolitan areas with high volumes of traffic provide a continuous source of customers. Choose a location that has a significant number of hair and nail salons. An even better spot would be close to a cosmetology school.
Looking to start your own Salon? Get the documents you need to get organized and funded here.
Please note: This blog post is for educational purposes only and does not constitute legal advice. Please consult a legal expert to address your specific needs.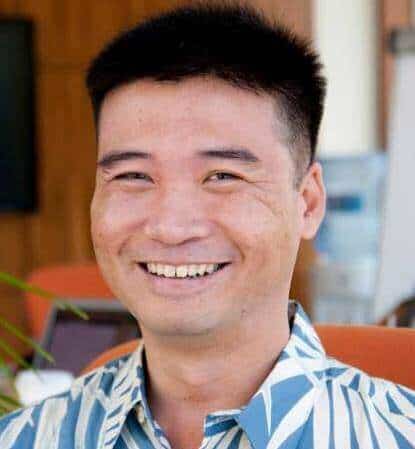 About the author. Entrepreneur and Salon Business Fan.
Hi! I am Shawn and I am a happy individual who happens to be an entrepreneur. I have owned several types of businesses in my life from a coffee shop to an import and export business to an online review business plus a few more and now I create online salon business resources for those interested in starting new ventures. It's demanding work but I love it. I do it for those passionate about their business and their goals. That's why when I meet a salon business owner, I see myself. I know how hard the struggle is to retain clients, find good employees and keep the business growing all while trying to stay competitive.
That's why I created Salon Business Boss: I want to help salon business owners like you build a thriving business that brings you endless joy and supports your ideal lifestyle.