You've done people's hair for as long as you remember. First, you started out doing your doll's hair, then your relatives' hair, and eventually your friends' hair. Now you're surely convinced that you are ready to pursue a career in hairdressing by opening your salon.
Here are the 8 steps to start a hairdressing salon
Write your salon business plan.
Apply for a business license and permits.
Find a high-traffic location.
Meanwhile, finance your salon.
Purchase salon tools and equipment.
Find wholesale suppliers for your salon's retail beauty section.
Build your website and social media accounts.
Host a salon grand opening event.
Follow these steps to get your salon opened and fully operational within the next 1-2 years tops.
Step 1 – Write Your Salon Business Plan
In opening any small business, you must first write, refine, and polish your salon business plan.
Here is a template to follow when writing your business plan.
Executive Summary

Summarize the problem you see in the hair industry and how your salon will solve that problem.
Touch on your target market with the key statistics of the population that will be frequenting your salon.
Summarize your sales forecast and how you will get sales.

Opportunity

Explain in-depth the problem you want your salon to solve.
Thoroughly explain the solution that your salon will provide to solve said problem.
Touch on your target market, competition, and the 3-5 factors that will lead to your salon's success.

Executing the Salon Opening

How you will market your salon to the clients.

Website.
Social media.
Flyers around the community.

The milestones of your business such as when your team will be fully hired, when your first marketing campaign will begin, etcetera.
Your salon's metrics such as social media success, revenue projections, etcetera.
Company Information

Location
Management Team
Team Members
Earnings and Labor Projection for the Team

Financial Documents

Cash flow
Income statement
Expenses report
Balance sheet
Monthly revenue

Appendix

Supporting graphs
Financial statements
Flyers for marketing campaigns or other events
Letter of support from local organizations
Here's more information from B Plans about a hairdressing salon business plan template that you can use when finalizing your business plan.
Step 2 – Apply for a Business License and Permits
Every state has specific mandates on what business licenses and permits to hold when you are a salon business. According to The Salon Business, most states require that you hold:
A salon retail selling license.
An employer identification number (EIN) for tax purposes.
Certificate of occupancy.
State cosmetology license.
A business operation license as a salon.
Each hairstylist that you hire must have their cosmetology license to be able to have a chair in your salon. If your business and/or hair stylists lack the proper licensing, you could both be fined and/or face criminal charges for negligence in keeping an updated license.
Search your state's small business page for more information on the needed licenses and permits for your salon to be legally operational.
Step 3 – Find a High-Traffic Location
Think about where you shop the most in the town or city that you are planning to open your salon. Note where the most shopping centers and restaurants are located throughout the area and the most popular high traffic shopping plazas and malls where the most people go for entertainment.
Having a salon in the same plaza or right nearby those high traffic areas will benefit your business the most. While people will learn so much about your salon business via social media, people prefer a visual presentation of a new small business. Locating yourself in that high-traffic area will help clients to learn faster about your business than just marketing on social media and by word of mouth.
Step 4 – Purchase Salon Tools + Equipment
There are many ways that you finance your salon. Be sure that you are capitalizing on all the funding resources possible so that you can handle all of your salon's start-up costs.
Crowdfunding
Make a crowdfunding campaign on GoFundMe and 1-2 other crowdfunding websites to have people support the opening of your salon. You can even have family and friends send you donations on these crowdfunding platforms or just send you a check directly.
SBA Grants
Apply for grants for your salon business by going to SBA.gov and visiting the grants section. You will have to show your business plan and apply for as many grants as your business is eligible for. These are competitive as many small businesses are looking for funding assistance. If you do end up receiving a grant, you will not have to pay this amount back to the SBA.
Check out our tips on grants HERE.
SBA Loans or Bank Loans
The Small Business Administration (SBA) also offers loans. Business News Daily says that SBA loans take longer to receive approval, so if you are looking for a faster turnaround time, consider applying for bank loans.
Leasing Equipment Instead of Purchasing All-New Models
If you find that buying all-new equipment is getting too costly for your business, you can lease the salon equipment for a certain period such as one year, so that you spend less on equipment costs.
Step 5 – Purchase Salon Tools + Equipment
Purchase your salon tools beings they are low cost and easy to replace as your tools wear out over time. This includes hair scissors, combs, brushes, curling irons, flat irons, and more.
Make sure to keep a stock of hair care products to use for your clients when washing their hair, performing perms and relaxers, or doing hair coloring. Purchase only the most professional-grade hair care products, so that clients are receiving the highest quality hairdressing treatment at your salon.
You can choose to purchase or lease salon equipment such as hair washing sinks, salon chairs, salon heat lamps, and more.
Be sure that you have all the tools and equipment necessary to provide all the basic hairdressing services.
Step 6 – Find Wholesale Suppliers for Your Salon's Retail Section
To find wholesale suppliers to receive hair care products and tools, just type in "salon wholesale near me" on Google to find the most popular wholesalers in your area.
DIR Salon Furniture and Minerva Beauty are two online platforms that come up as the first two popular ads that come up in this Google search. This means that they are well-recognized wholesale suppliers for salons throughout the United States.
However, it may be more convenient for you and local wholesale businesses in your area to support a wholesaler nearest you.
Step 7 – Build Your Website + Social Media
Use a website builder to make the process easier. Website builders such as GoDaddy, Wix, and Squarespace will simplify the website building process where all you have to do is input your information into a salon business website template and go live in less than 24 hours.
Be sure that your domain name is available before finalizing the name of your salon business. Whatever website builder that you decide to use will have a domain name checker available for you to use to be sure that the domain name that you want can be used.
Sign up for a Facebook and Instagram account at the very least to get your social media presence started on the right foot. Market all your salon's promotions across both platforms. Show client hairstyles (with their permission) on social media, so that future clients can see a sample of your work. Run giveaways by asking clients to share a post about your salon on their personal social media account page.
Step 8 – Host a Salon Grand Opening Event
Host a salon grand opening event that will build positive publicity throughout the community about your new business.
At your grand opening event, you can:
Has clients' hair done at a discounted price?
Kids' table with a hair activity. Use yarn of different colors to
customize a person on paper.
Table with refreshments, drinks, and snacks.
A table where a team member sits, handing out business cards and salon swag such as drawstring bags, pens, notepads, and more with your brand logo on them.
Have a 10% to 20% off sale on the retail beauty section of your salon based on your discretion of the percentage off.

These basic 8 steps will help you to get your salon open, but you must follow up with many of these steps to be sure that they are completed. Between application processes for the business license and permits and the preparation for the grand opening event, there are many unexplained steps that you will learn as you go along in the process.
Related Questions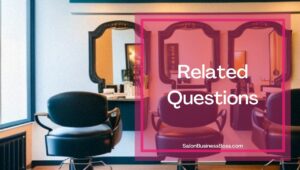 How do I receive help on writing my business plan?
To get help on writing your business plan, you can:
Ask input from friends and family members.
Speak with SBA representatives to get pointers to edit for clarity.
Which social media platform is the most popular to use for a small business?
Instagram makes for better engagement while Facebook increases more visibility of your business. Find out more information here at Dream Grow.
Instagram vs Facebook: Which Can Boost Your Business More? – DreamGrow
Looking to start your own Salon? Get the documents you need to get organized and funded here.
Please note: This blog post is for educational purposes only and does not constitute legal advice. Please consult a legal expert to address your specific needs.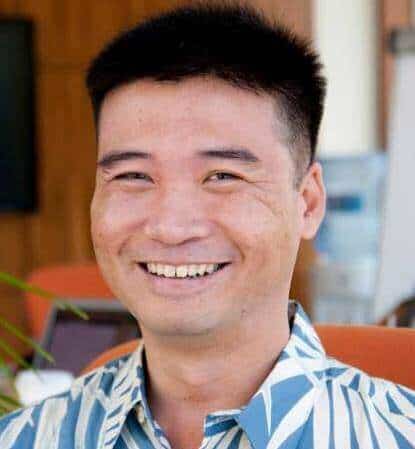 About the author. Entrepreneur and Salon Business Fan.
Hi! I am Shawn and I am a happy individual who happens to be an entrepreneur. I have owned several types of businesses in my life from a coffee shop to an import and export business to an online review business plus a few more and now I create online salon business resources for those interested in starting new ventures. It's demanding work but I love it. I do it for those passionate about their business and their goals. That's why when I meet a salon business owner, I see myself. I know how hard the struggle is to retain clients, find good employees and keep the business growing all while trying to stay competitive.
That's why I created Salon Business Boss: I want to help salon business owners like you build a thriving business that brings you endless joy and supports your ideal lifestyle.